We visited Murten lake in Switzerland. There is a small restaurant for campers and other guests right on the lake. So you can eat fish caught directly from the lake. Yummy!

Sally loves to bathe in the lake. Her catch came after a long swim and something in her mouth which she brought back to the table.
Eventually, I asked her, " What have you got there, a stick of gum?"

I tried to remove the "chewing gum" And what was it? A small fish, called by us "Butzli". They are used as bait for bigger fish!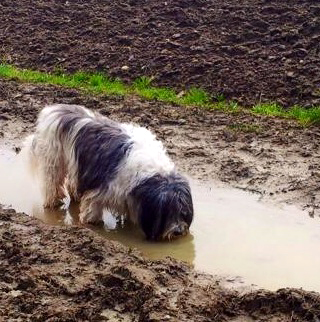 Sally is a good fisherman !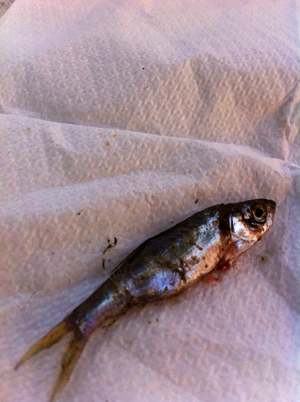 I asked the waiter if he would fry the fish for us to eat, he would not, alas!
Incredible to learn that our PONS are good fishermen !!!! This is a copyrighted article. Written permission needs to be obtained.