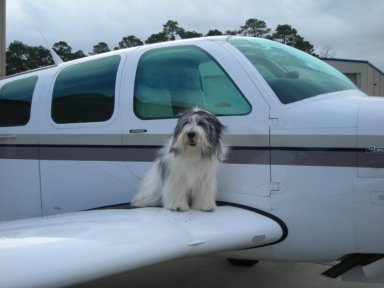 This is New Champion White Star's Sir Winston Churchill, on the wing of his Dad's plane, waiting to fly home to Savannah, Georgia to celebrate. Winston's Dad is Richard Roth MD. Enjoy.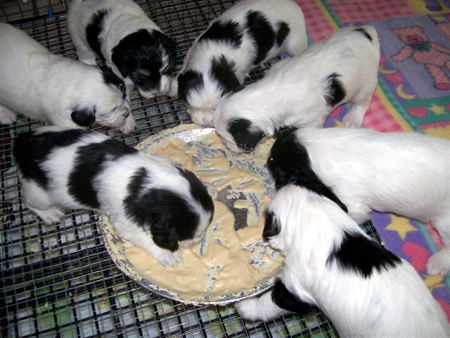 Oh, here's one Julane just sent me of Carly Rose's puppies at 27 days old.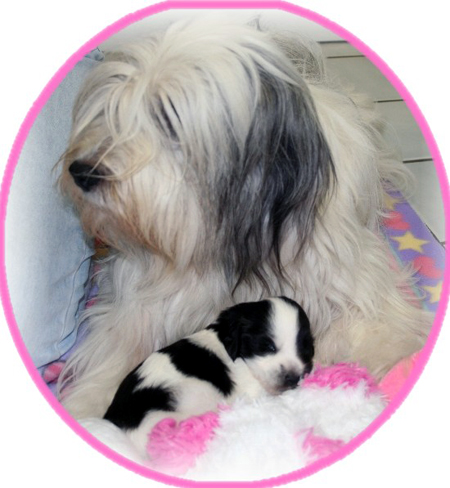 This is Carly Rose and one of her boys (Patton) at 3 weeks old.