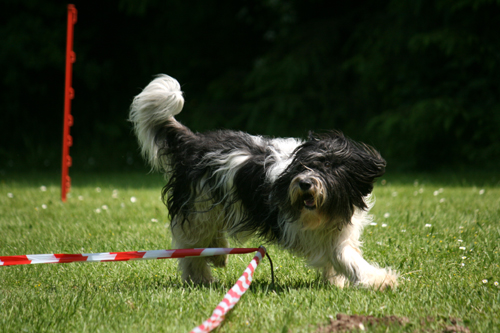 www.pon-vom-donauparadies.de
Awesome February PON Treats

Ingredients

2 cups of rice flour (or all purpose plain flour if your dog is allergy free).
1 and 1/4 cups of cheddar cheese grated.
1/2 cup of vegetable or olive oil.
7-9 tablespoons of water.

Directions

Turn oven on at 180/325 degrees.

Mix all but the water until it forms a dough.
Add the water tablespoon by tablespoon if needed, until the dough has a good texture.
Roll out onto a floured board until it is the thickness of about 1 inch, then cut shapes with cookie cutters or a knife.
Put in oven on a non-stick baking tray and bake for 15 minutes.
Leave them to cook and see what your dog thinks!