Polish Lowland Sheepdog - pons - pon, the dog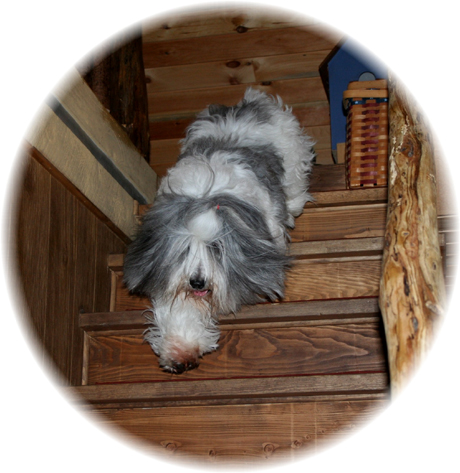 Higgins enjoying his Tennessee vacation !
View more awesome vacation photos' at:
June, 2009
Frequently Asked Questions about PONS You've Always Wanted to Know !

Do I need to give Heart Worm meds every single month ? They are expensive.

Consult your vet about this potentially life threatening condition. We recommend giving Heart Worm meds every month..

I have heard that pumpkin is a great help for digestive upsets. Is this really true ?

We can personally vouch for pumpkin being a big help in the event of digestive upsets. It is a wonderful source of fiber and can keep your PON's digestive system "moving".

.

My PON goes into panic mode during thunder storms. Help !

You can find melatonin in supermarkets and health food stores. Consider adding bananas (which have a calming effect) to your PON's diet.

I would love to do agility with my PON but am fearful because of the possibility of heat stroke during warm weather months.

Your feelings are not unfounded and you might consider avoiding the really hot weather months of June - September.
PON Facts

Be prepared for emergencies when on vacation and take along a First Aid kit, pumpkin, your vet's contact information..