Polish Lowland Sheepdog Information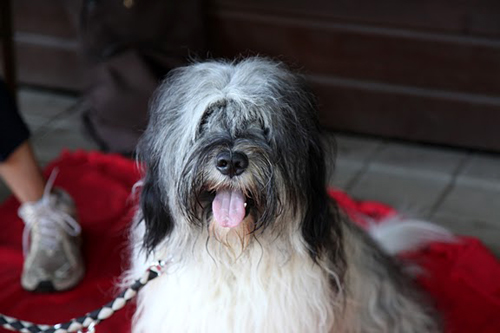 PON von Regensdorf, Switzerland
Peanut Butter PON Birthday Cake



1 Cup rice flour (or substitute gluten-free flours)
1 Teaspoon Baking Soda
¼ Cup Vegetable Oil
¼ Cup Organic Peanut Butter (read labels)
1 Teaspoon Vanilla
1 Egg
1/3 Cup Honey

Combine Flour, and Baking soda then add your remaining ingredients. Mix well, pour into 8 inch round pan. Bake at 350 degrees for 30 minutes. You can use a 9x10 Pan. You may need to adjust your cooking time and temp accordingly if you use other size pans. This birthday cake can be frosted with pureed cottage cheese, peanut butter, plain yogurt or sugar free frostings. Your cake won't last long and you might consider using this recipe for cupcakes.

We wish your PON a Happy and Healthy birthday !!!!