Sir's story by Joyce Van Kirk
.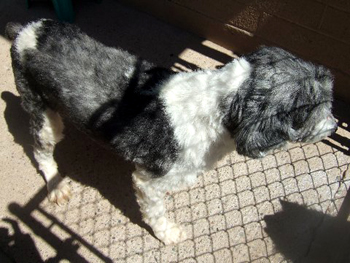 He was rescued from Lori and Mike Alltop by Apache Junction Animal Control. He was crippled due to being kept in a small crate for years. He was dirty and had ear and eye infections and carried 6 pouinds of feces on his back end. He was starved. His spine fused at the end by the rump and he will never be completely normal. His muscles had atrophied. He was placed into the Apache Animal Junction Hospital and tended to by Dr. Eva Decozio, his earth angel. She actually saved his life and got him healthy enough to go into foster care.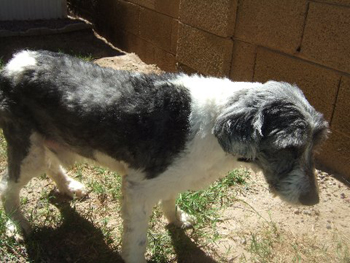 He is currently being fostered by Mike and Joyce Van Kirk and awaiting neutering and dental work. He is responding to love and attention, vitamins, and good food and he is a wonderful, loving, grateful pon.

He was named Sir in an effort to give him the dignity he deserved but never received.

Sir will always be a special needs dog and will need a home without other dogs and preferably in the West as Mike and Joyce live in Glendale, Arizona.





Sir's fur has started to grow and we will upload new photos' of him as time goes by.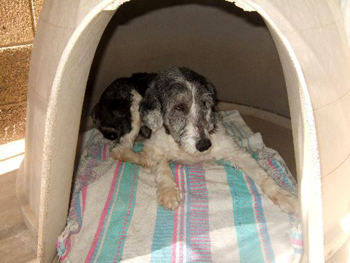 Wouldn't you like to adopt him ?
If you live out west, please contact Joyce: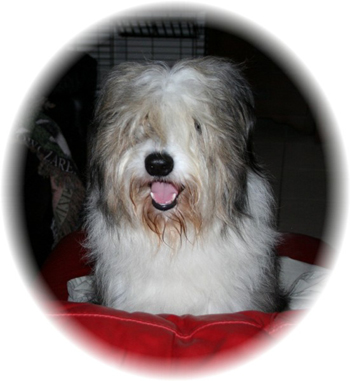 "He's a Keeper"
by Merrilee Finch-Cirtwell
Just wanted you to know that the Beardie/OES/PON mix that we rescued from the Pensacola area March 15th, went with his new family March 24th. "Keeper", now his name, is an incredible dog and we have known his new parents for over 10 years. Maggie Keats and her father, Richard, live in Sands Point, NY, and have an 11 1/2 year old PON, Jackson, who is a brother to our Olivia.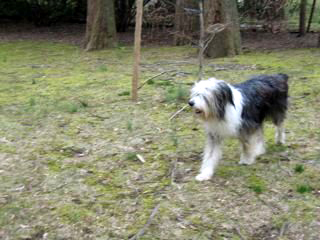 They flew in from New York, rented a car, and drove to our home. Keeper loved them the minute they walked in the door. We all had a great evening, and they set out to drive back to New York the next morning.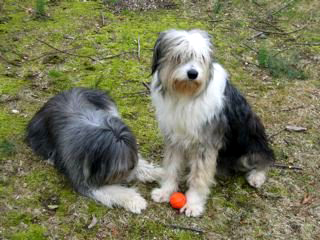 Pix of Keeper with Jackson