Polish Lowland Sheepdog - pons - pon the dog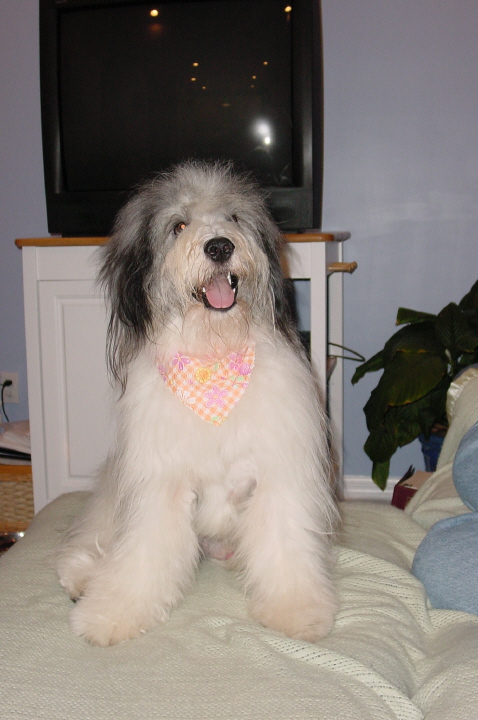 SStauch, one of the late Cheri O'Neals male puppies
In Memory of Stauch

Stauch was one of the late Cheri O'Neal's male pups that she placed with a family in NY and found out they were mistreating him badly and she bought him back from them for $500 more than they paid for him - just to get him out of the situation. She kept him until her death and when she knew she was dying of cancer asked if we would take him and find him a home when she passed. I placed him in a great home and he did fine for years but came down with diabetes and became blind. His owner traveled a lot and it became difficult for her to keep him and I took him in again to find him a new home and had found one but he never got the chance to meet his new family. I changed his diet and got his insulin cut in half and he had surgery so could now see out of one eye and was so happy to be able to play and chase tennis balls again and run with my gang. His owner took him for the weekend and boarded him with her vet in Jensen Beach, Florida since both of us were going to be out of town. He went to the vet in fine condition and came back in a box. The vet's office gave him far too much insulin - without food and not on the proper schedule - he went into diabetic shock and had a stroke. In short, the vet ended the life of one great little guy for no reason except of having a poorly run office and letting a vet tech handle a situation far above her experience level.

Bill Gilchrist
intervault@mindspring.com
Those who blindly follow are usually blindly led.